About
RKM Hospitals, Vijayapura
RKM Hospitals, the largest and best corporate Hospitals in your city, is dedicated to offering you world-class care. Right from the way we have planned our patient rooms to the way we take care of you and the convenience of comprehensive services under-one-roof, ensuring that both, your medical and personal needs are placed above everything else.
RKM Hospitals, Vijayapura is committed to cutting-edge medical care through pioneering and well-organized services, creating an atmosphere of sustained quality improvement and expertise of the best physicians. We utilize the most recent medical technologies, advanced clinical methods and develop protocols to improve our outcomes ensuring the good health of people from all walks of life.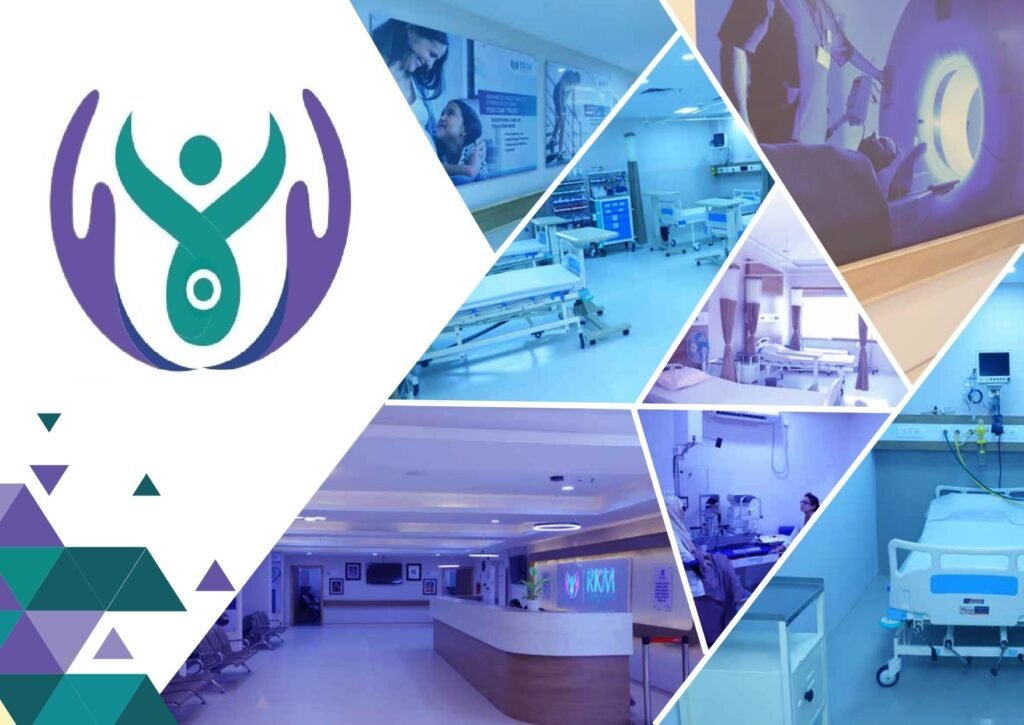 Our key focus is your wellbeing. RKM Hospitals has all the facilities that a patient requires during their stay. State-of-the-art ICU & Critical Care Unit at RKM Hospitals are staffed by a multidisciplinary team doctors, who are ably supported by dedicated nurses for each bed, who ensure focused, intense and personalized care.
The ICU & Critical Care department is at the core of many lifesaving treatments. Patients are monitored round-the-clock in sterile environments by highly trained physicians, specialist nurses, respiratory therapists, counsellors and specialists who are on-call to assist with any and all emergency situations.
The facilities are routinely sterilised to prevent patients from contracting infections. Cutting-edge monitoring systems provide first-level of diagnostic screening for patients, with immediate response times, in an emergency.
RKM Hospitals is equipped with highly advanced emergency room, decidedly experienced doctors, paramedics and staff nurse who are versatile in dealing with all sorts of medical emergencies. Medical emergencies are increasing at an exponential rate every day. Every Hospitals in India encounters an increasing number of acute cases in the form of Our emergency room involves separate resuscitation bays, which are prioritized, and each emergency room has a decontamination room - for managing poison cases. We also have an isolation room - to limit the spread of contagious diseases, an emergency ward and emergency OT's. The Emergency Room is managed by specialists in emergency medicine (who have completed MD in emergency) along with trained residents in emergency backed by critical care physicians.
Medical Intensive Care Unit (MICU) is a specialized section of RKM Hospitals that provides comprehensive continuous care for critically ill patients requiring close monitoring. The world-class MICU conforms to international standards with fully equipped high-end Monitors, Ventilators and Central monitor. There is also provision for dialysis in the ICU.
Doctors trained in the care of critically ill patients manage the medical ICU round-the-clock. For every two patients, there is a specially trained qualified Nursing staff. Respiratory Physiotherapist manages all respiratory related tasks.
Before birth, the baby depends on functions from the mother. These include breathing, eating, elimination of waste, and immune protection. When a baby leaves the womb, its body systems must change. For example: In some cases, a baby has trouble making the transition outside the womb. Preterm birth, a difficult birth, or birth defects can make these changes more challenging. A lot of special care is available to help new-born babies. The NICU at RKM Hospitals has advanced technology and trained healthcare professionals to give special care for the tiniest patients.
The NICU at RKM Hospitals provide specialist–specialized care to premature and unwell new-borns. The neonatal intensive care units are manned by a highly trained team of neonatologists, nurses and other medical professionals. The neonatal ICUs are designed to provide maximum safety, comfort, and medical care to the infants. The NICU is used in cases such as —
RKM Hospitals is proud to house a state-of-the-art and well equipped operation theatre. No one can deny the fact that our OT's are best at par with the modern day set-up. We follow strict hygiene and sterilization protocols, such as:
• Strict Asepsis is maintained in OT's. Instruments are autoclaved in OT
• Culture swabs are taken weekly from all the OT's
• All the OT's are fumigated once a week or earlier if infected cases are operated
• Cases are never postponed except when the patient is not willing to give the consent
• OT's are well supported by maintenance department and back-up electrical supply from automatic switchover generator
Our Laboratory offers an extensive range of services to meet the needs of the patients. Our team is equipped to accommodate the growing volume of tests we perform.
We specialize in:
• Clinical Biochemistry
• Histo & Cytometry
• Routine Haematology & Clinical Pathology
• Flow Cytometry
• Mycology
• T B Culture and more…
Our 24/7 pharmacy is well-stocked and provides all medicines that are prescribed by the doctors in the Hospitals. The pharmacy is well equipped to get any medications that are sometimes prescribed according to the need. We have separate pharmacies for in-patients and out-patients.
RKM Hospitals has a variety of private and semi-private rooms, including deluxe accommodations. All our rooms and general wards exhibit a uniform mark of quality and cleanliness. Listed below are the types of beds with various amenities attached to each type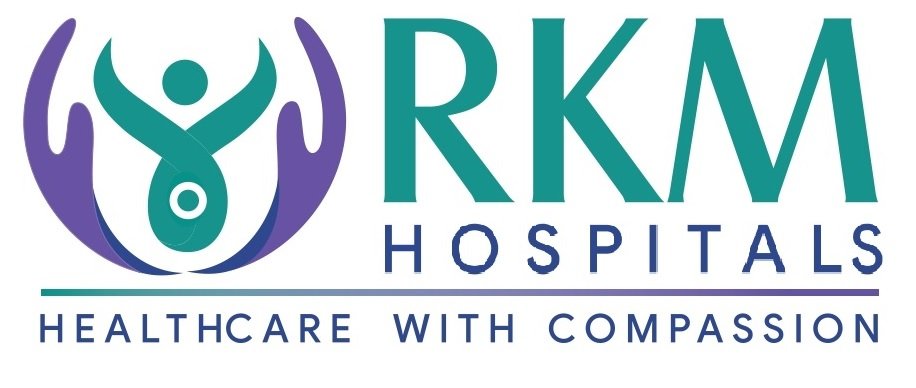 RKM Multi Speciality Hospital & Trauma Center
Karpurmath Campus
100 Feet Ring Road
Vijayapura-586103
Contact No: 08352 454504
75575 57573